SELECTED WORKS AND IMAGES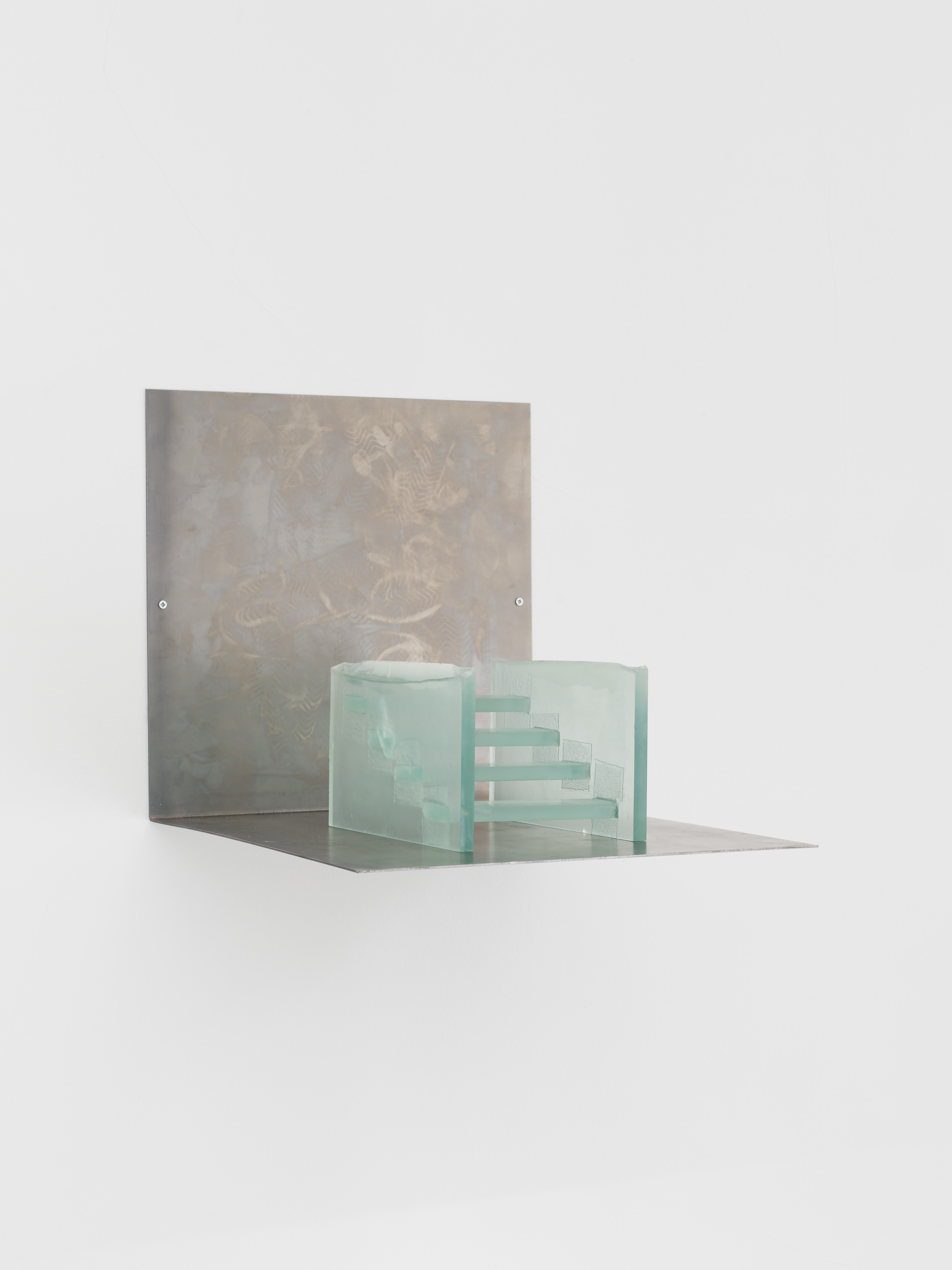 Escape, 2021, recast floatglass. From 'Volunteer' at dépendance, Brussels.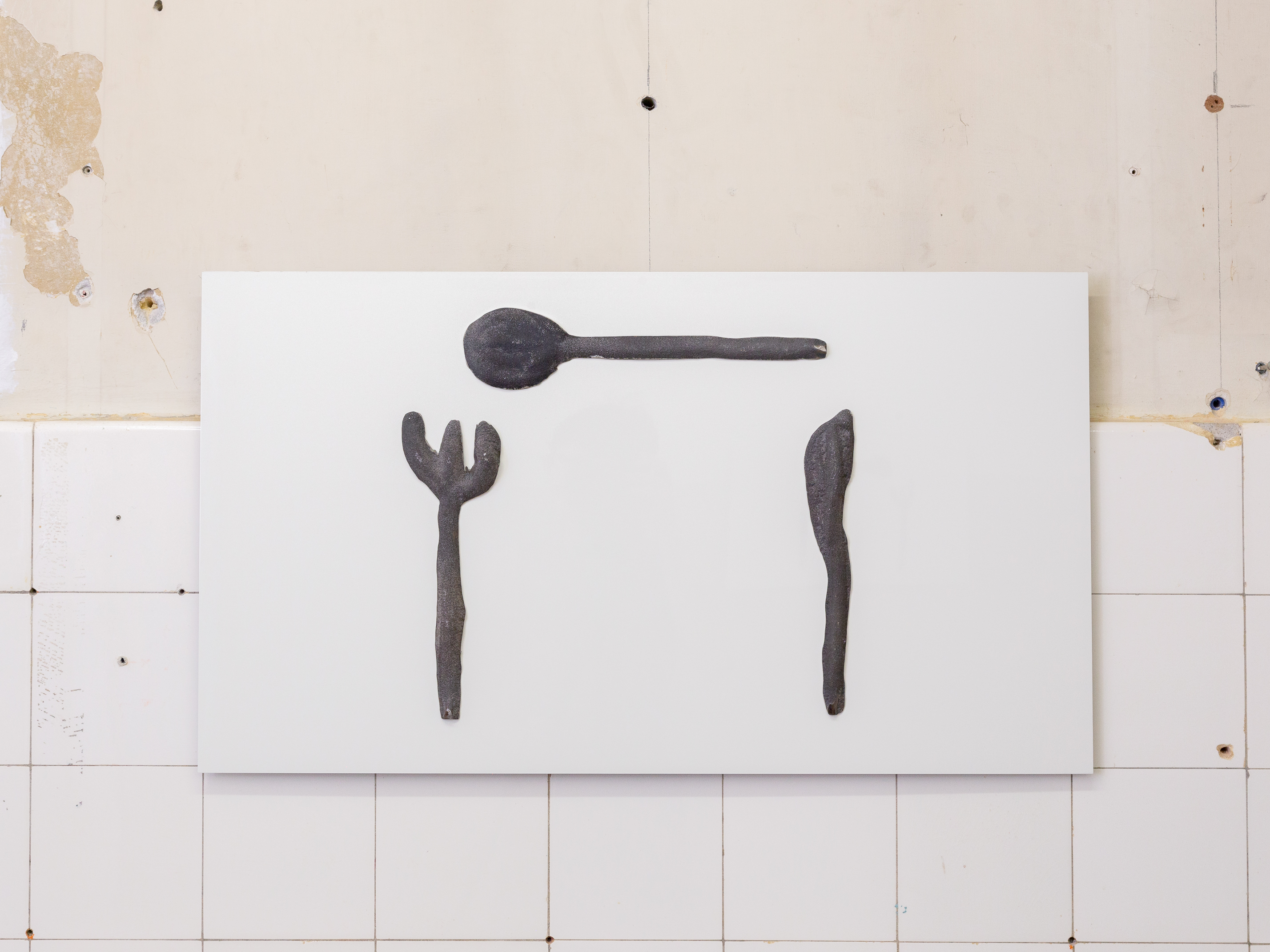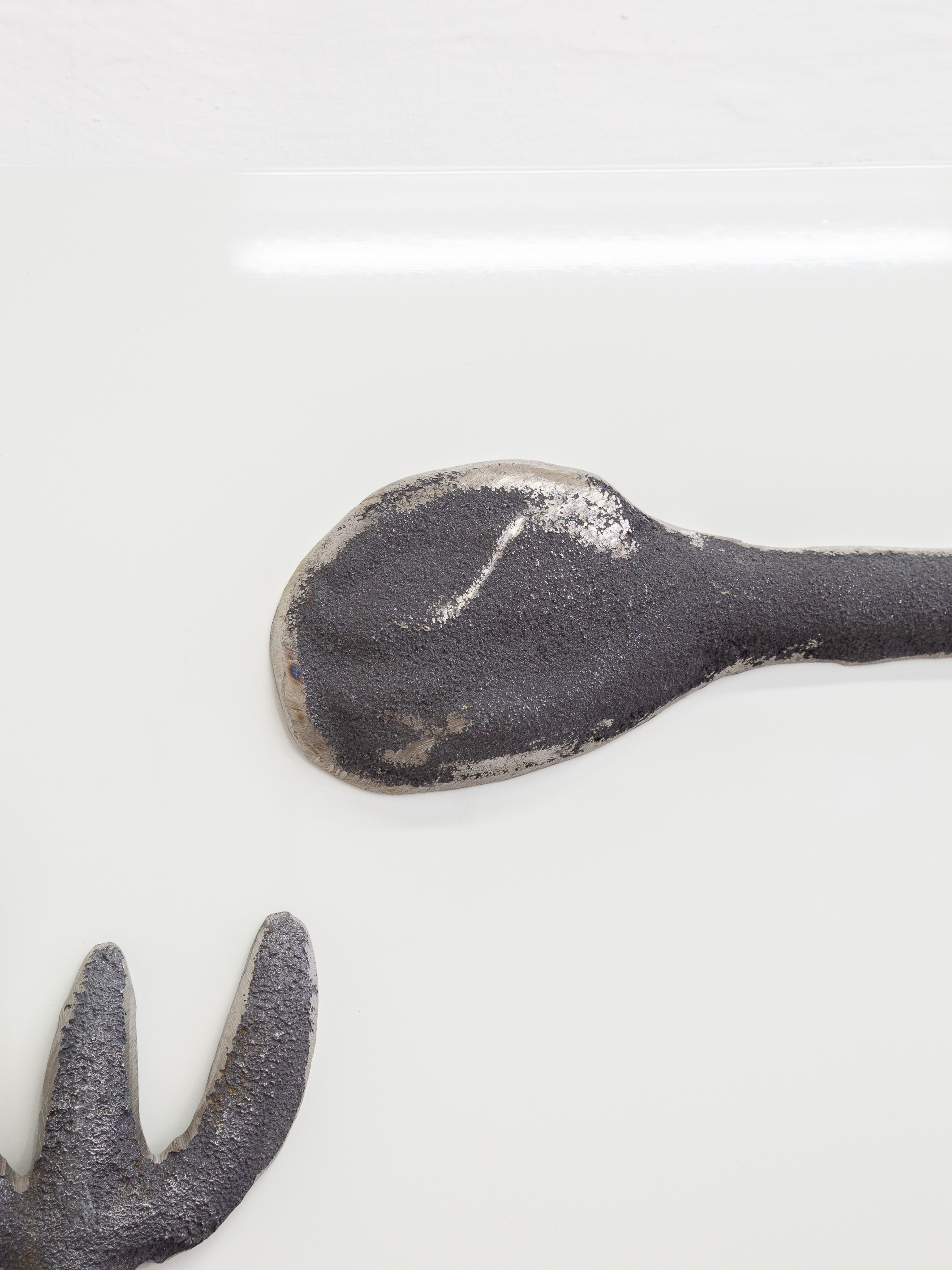 Mains, 2019, sandcast iron mounted on aluminium. From 'Sliving' at Arcway Nightlands Connector Jennifee-See Alternate, Copenhagen.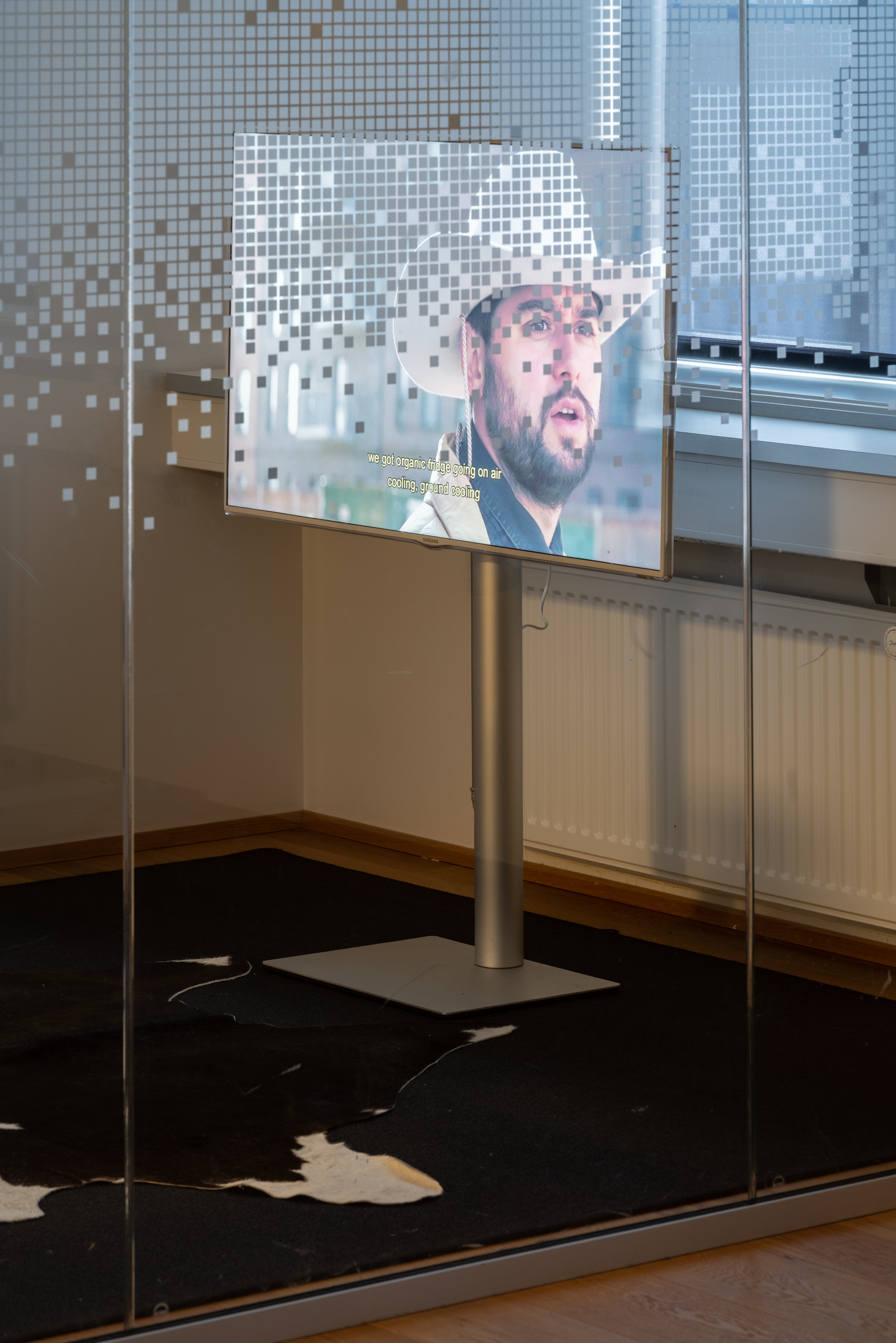 Storyteller, worldmaker, 2019, video with sound. In collaboration with Jakob Ohrt. Part of 'Uptown High Rise no. 3' at Vermilion Sands, Copenhagen.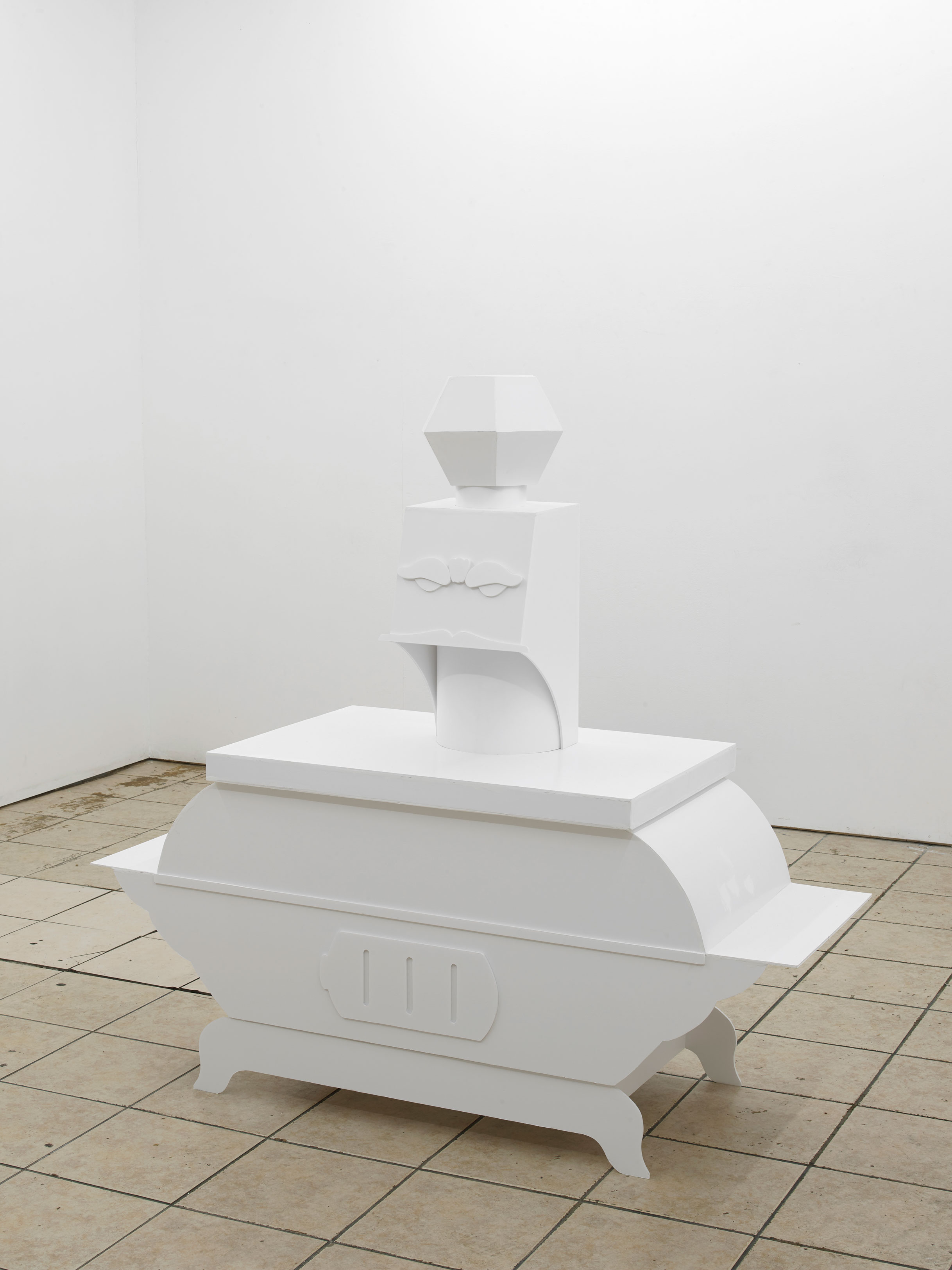 Chef bouche, 2019, foamboard, filler. Part of 'Housewarming' at 3236RLS/Le Bourgeois, London.
Purl, Marissa, Marcus, Lilian, Becky, Gus, my wife, this guy and this guy, 2018, hydrographic print on aluminium, photo by Kevin Malcolm.
Forbes, 2018, spare ribs BBQ on rebar grill with printed napkins, photo by Benedikte Bjerre.
Part of LOW MOTION an exhibition at a minigolfcourse with works by Benedikte Bjerre, Cecilie Skov, Gisa Pantel. Exhibition PDF. Readings and performances by Becket Mingwen, Matilda Tjäder and Louis Scherfig.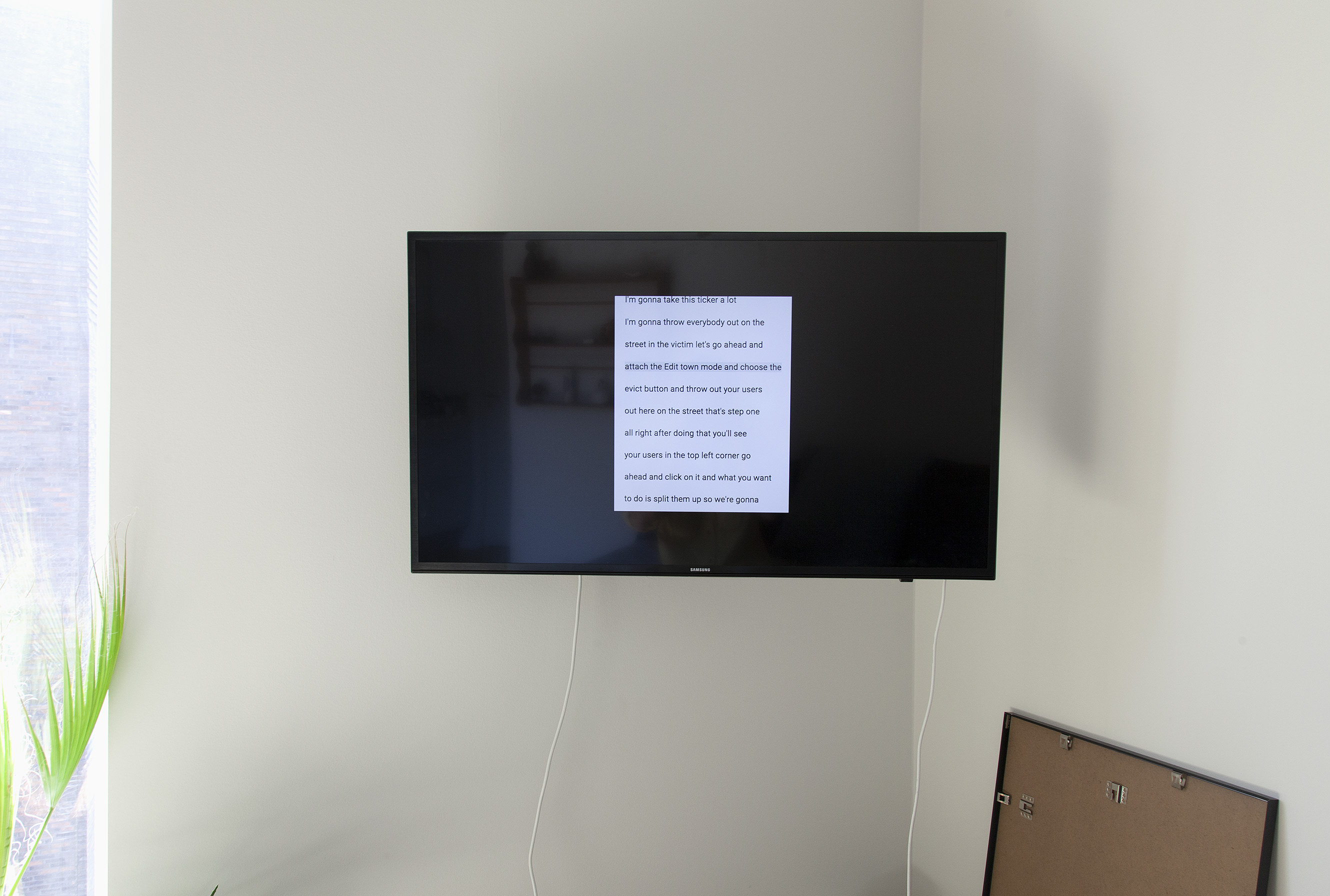 Real estate trick, 2018, video with sound, 9', photo by Kevin Malcolm.
Satellite installation in a private apartment in 'NORDBRO', a new student housing development under construction in Copenhagen. In connection with Uptown High-Rise no. 2 at Vermilion Sands. Exhibition PDF.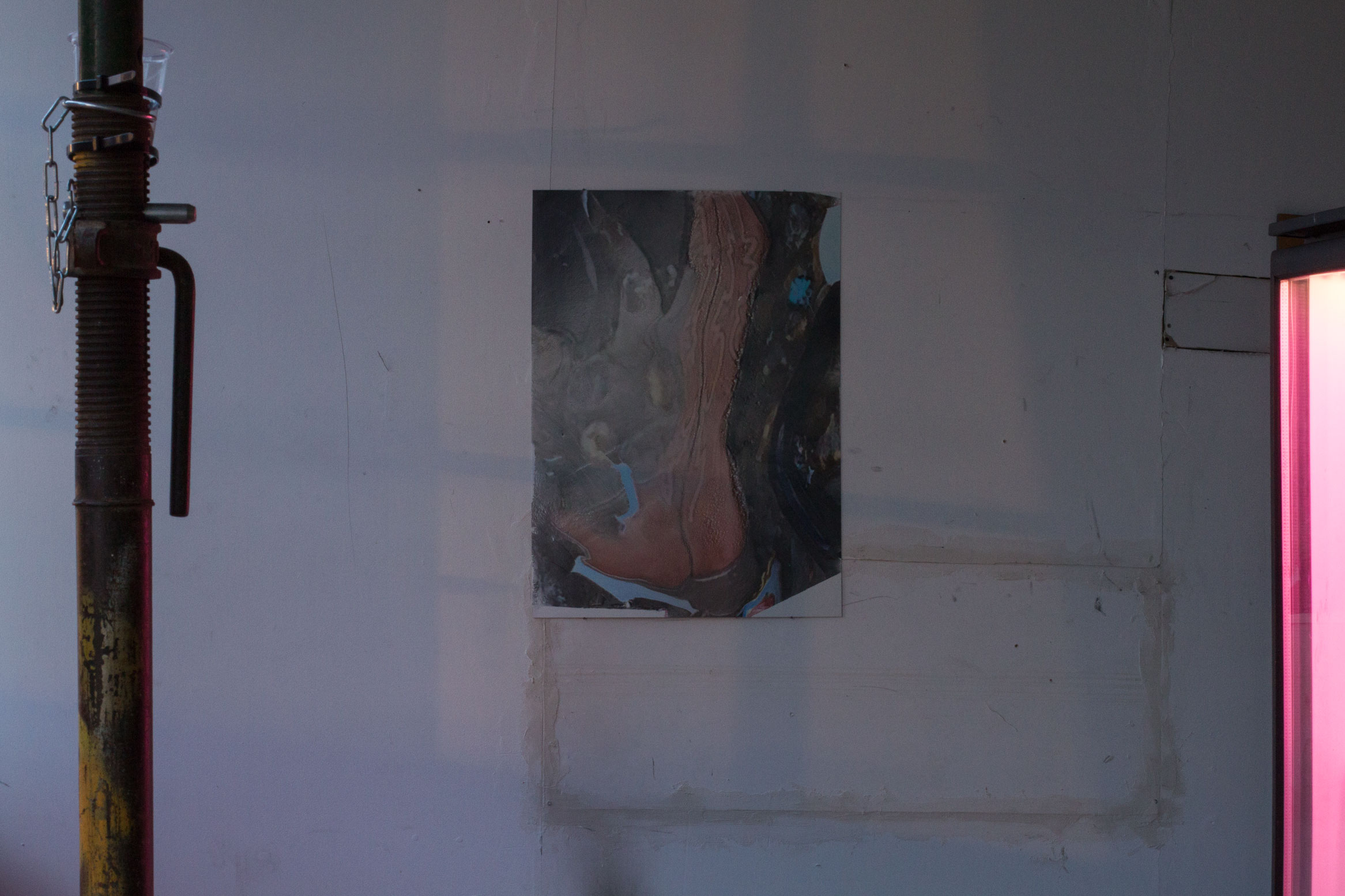 boot 1, 2017, hydrographic print on aluminium
part of Vivaldi was the day you get were in town and I can just meet him with Stan Iordanov and Esme Toler, exhibition PDF, text by Matilda Tjäder and Nikhil Vettukattil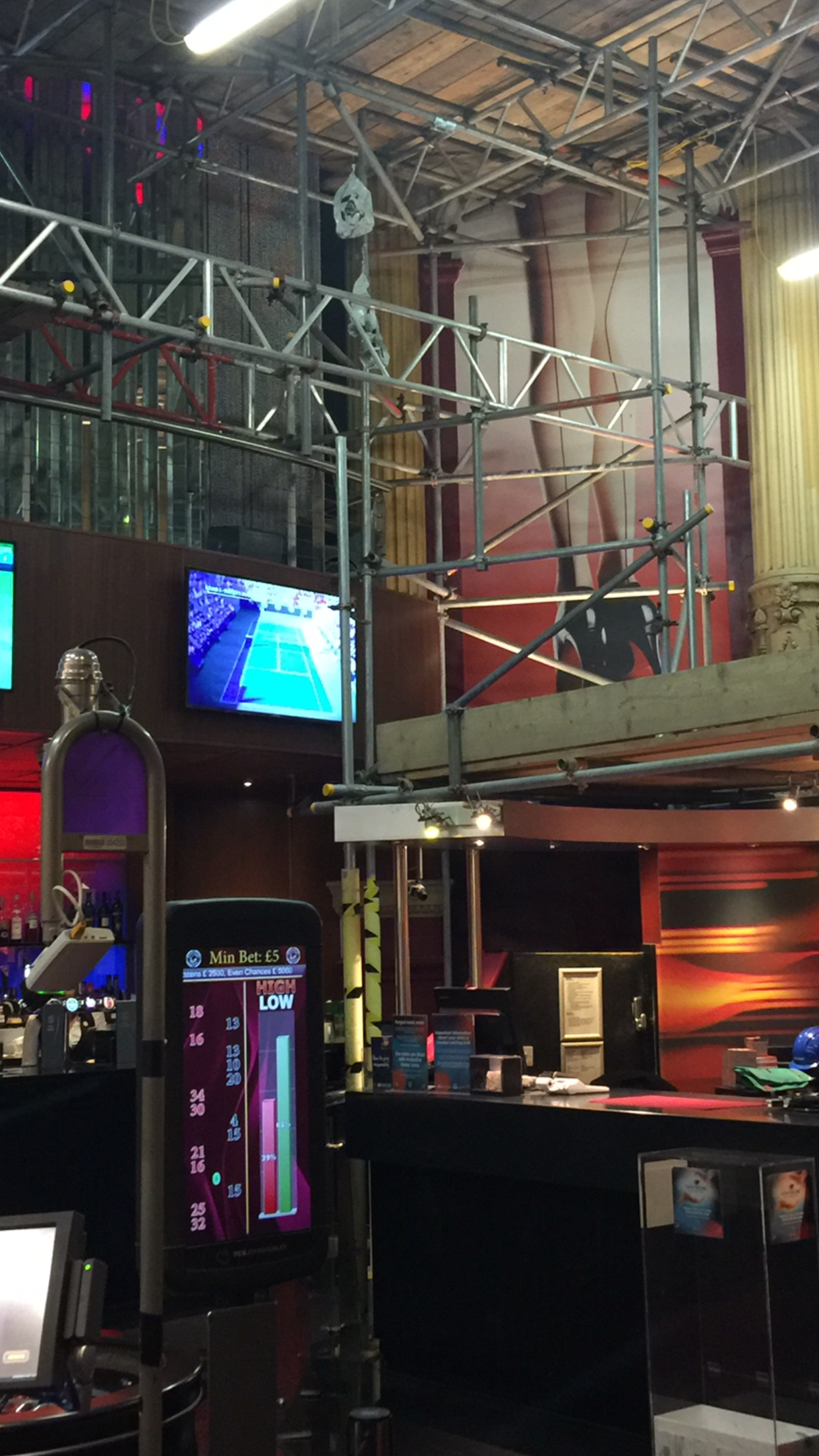 02-09-2017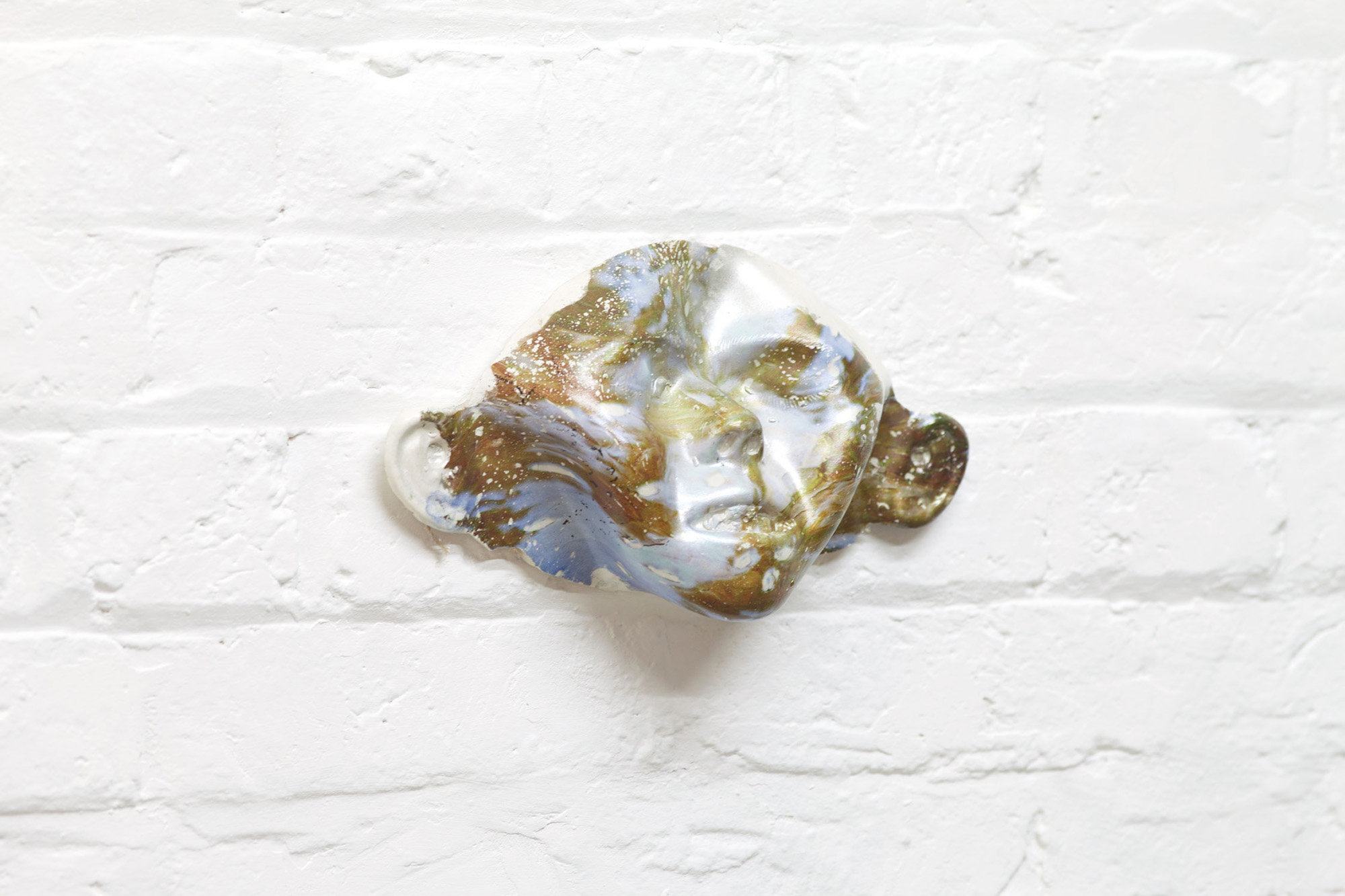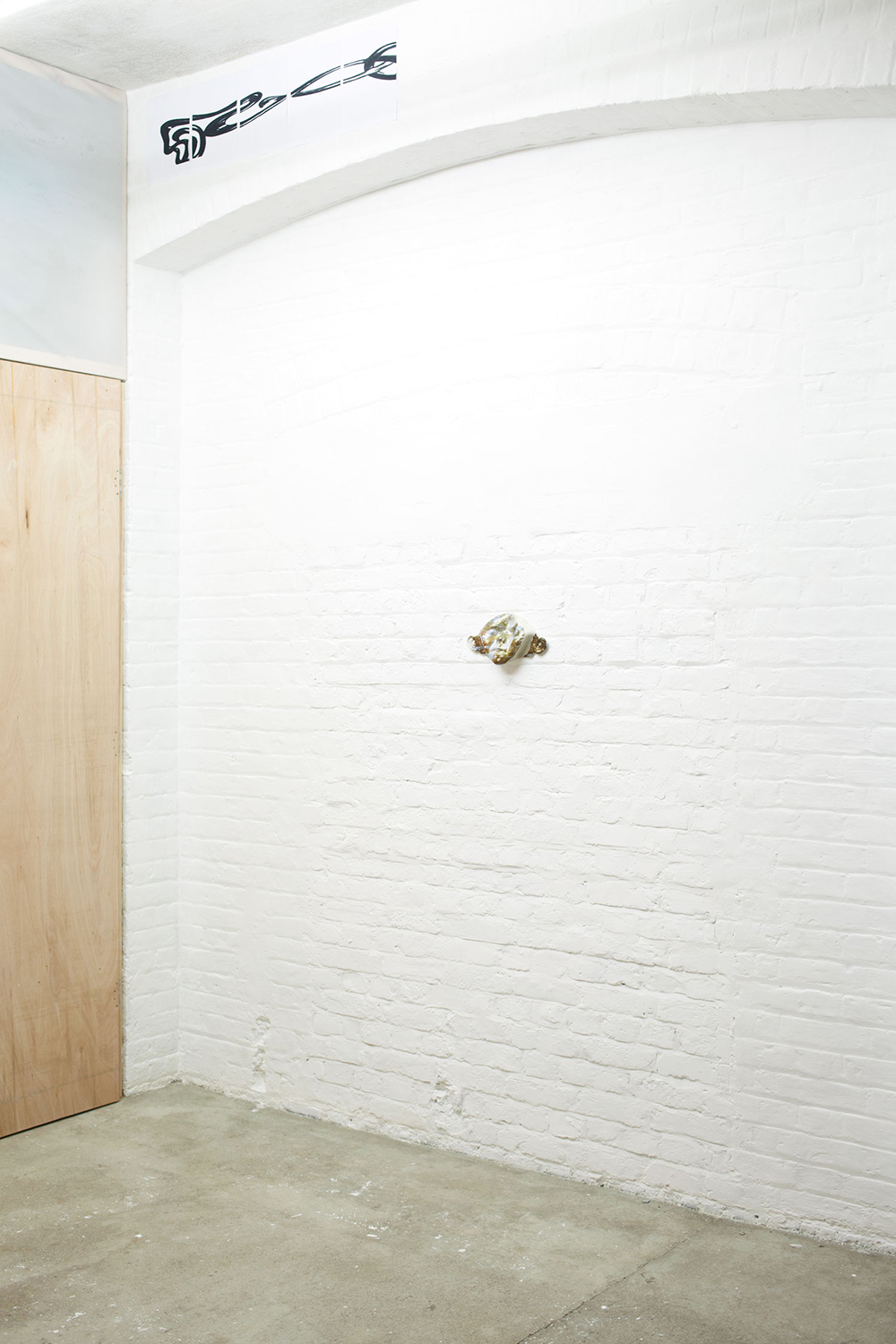 Anne Face, with Cecilie Skov, 2017, plastercast with hydrographic print
exhibition PDF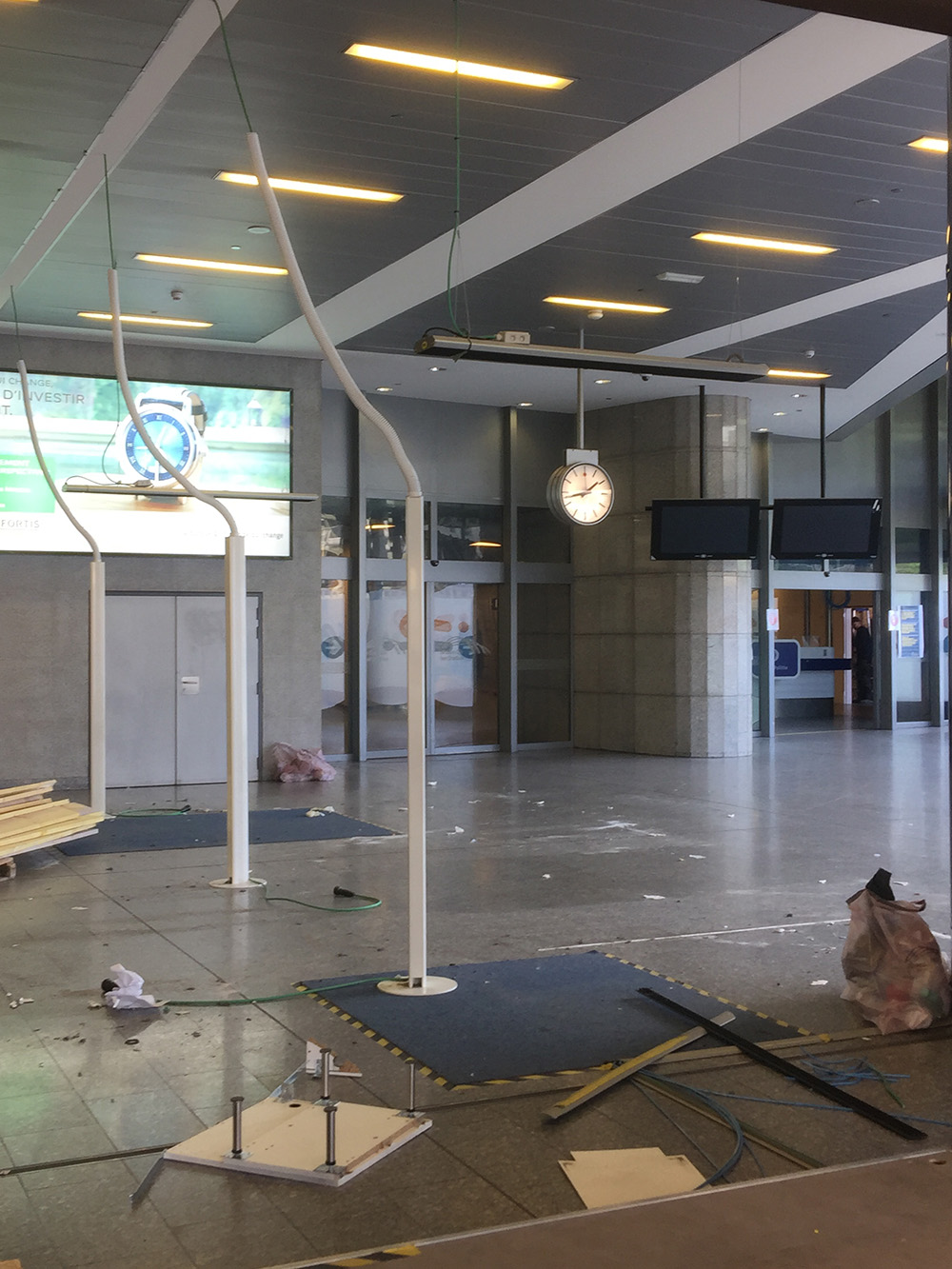 25-04-2017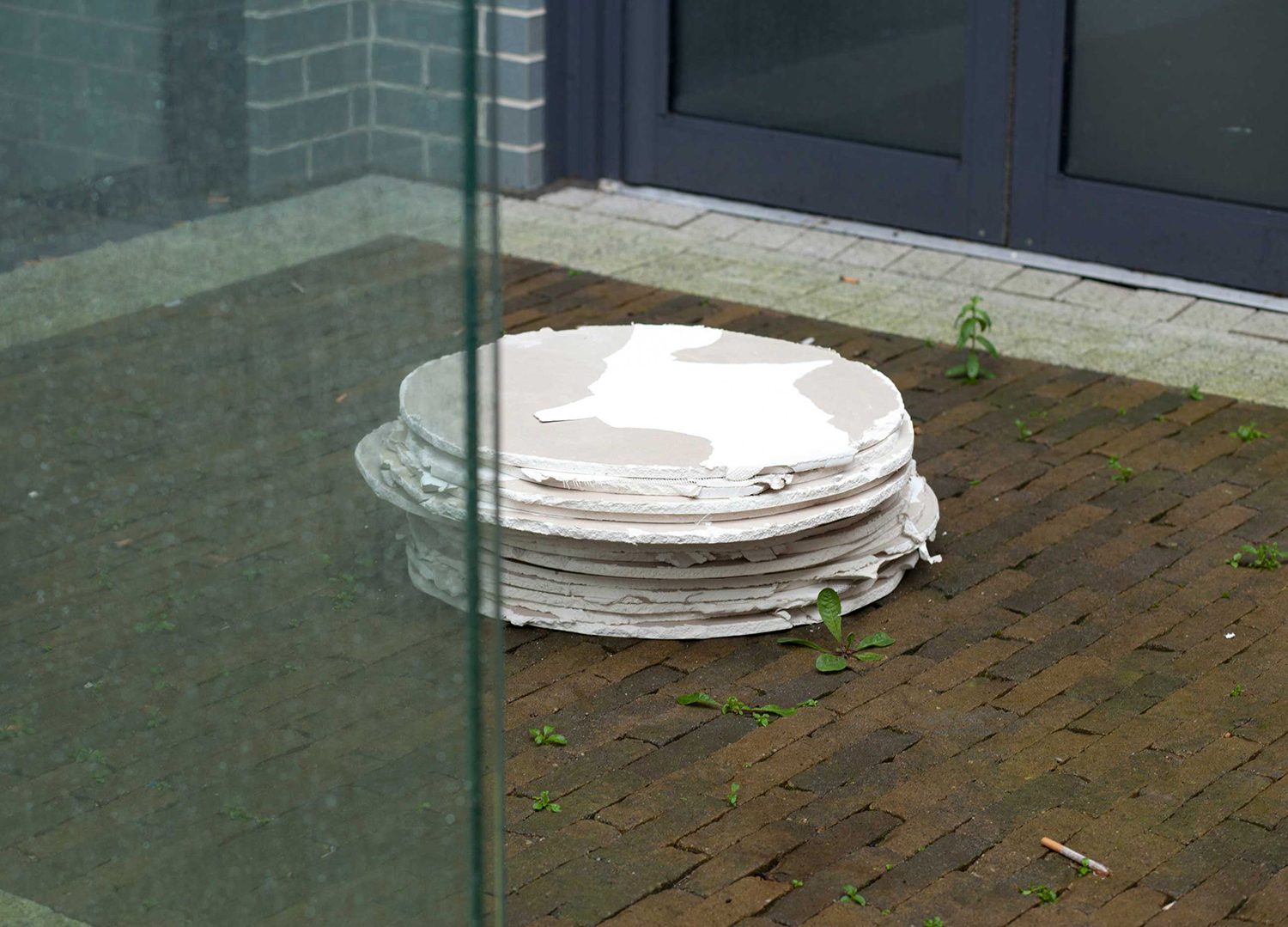 oooooooooooooooo, 2015, found plasterboard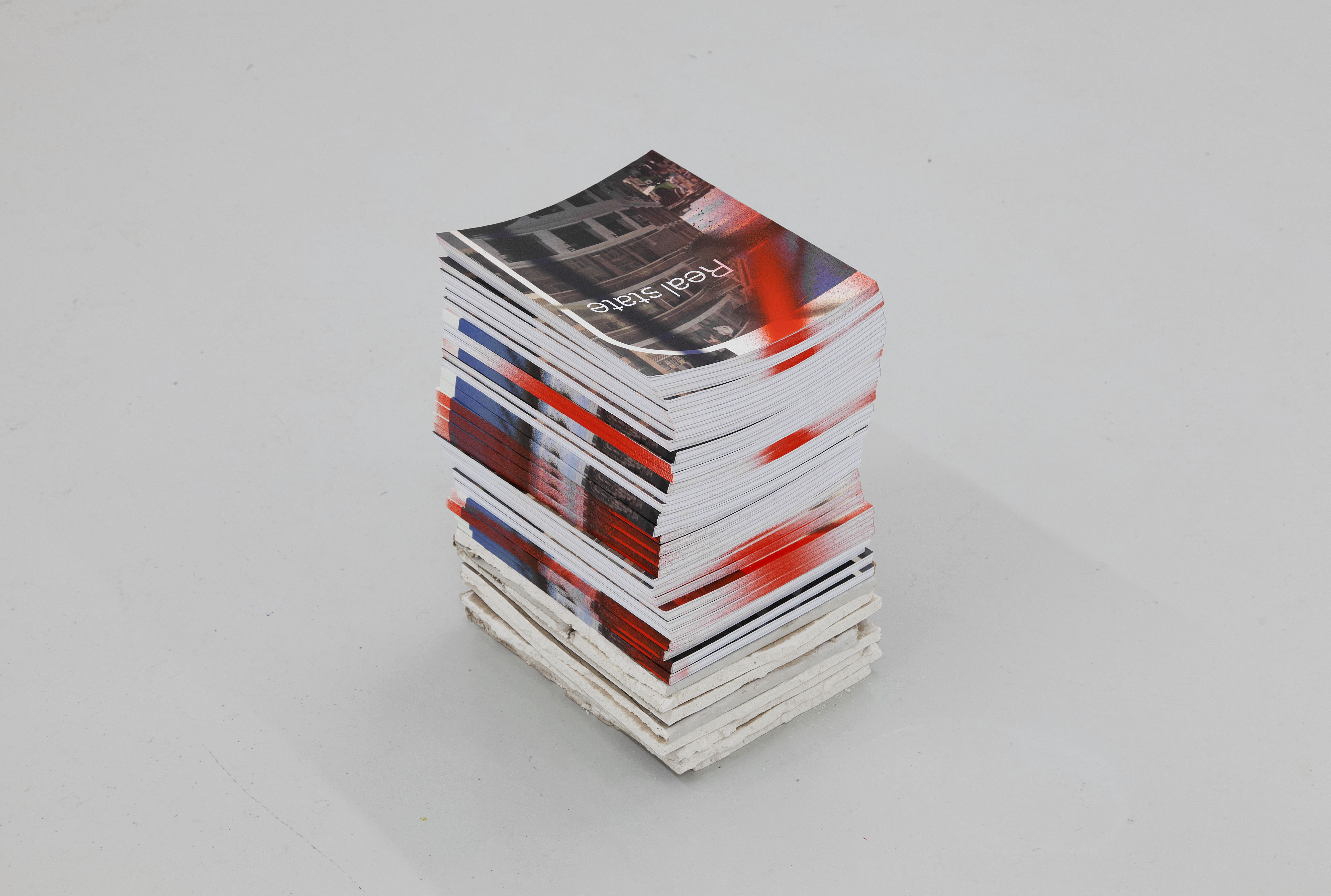 Real state (sprayed), 2016-18, w/text by Eleanor Ivory Weber, published by Studio Operative
installation view by Kevin Malcolm, Uptown High Rise, Vermilion Sands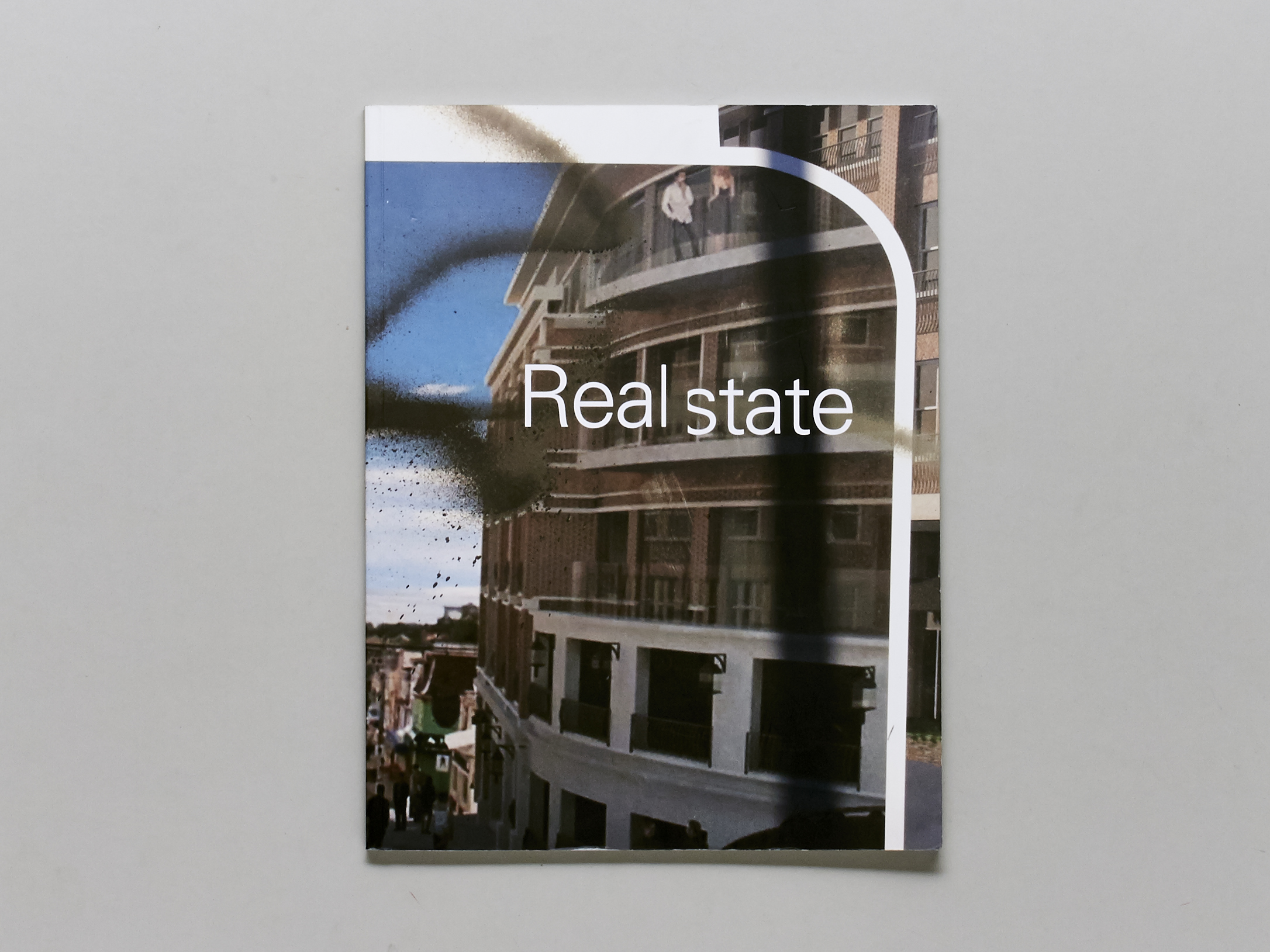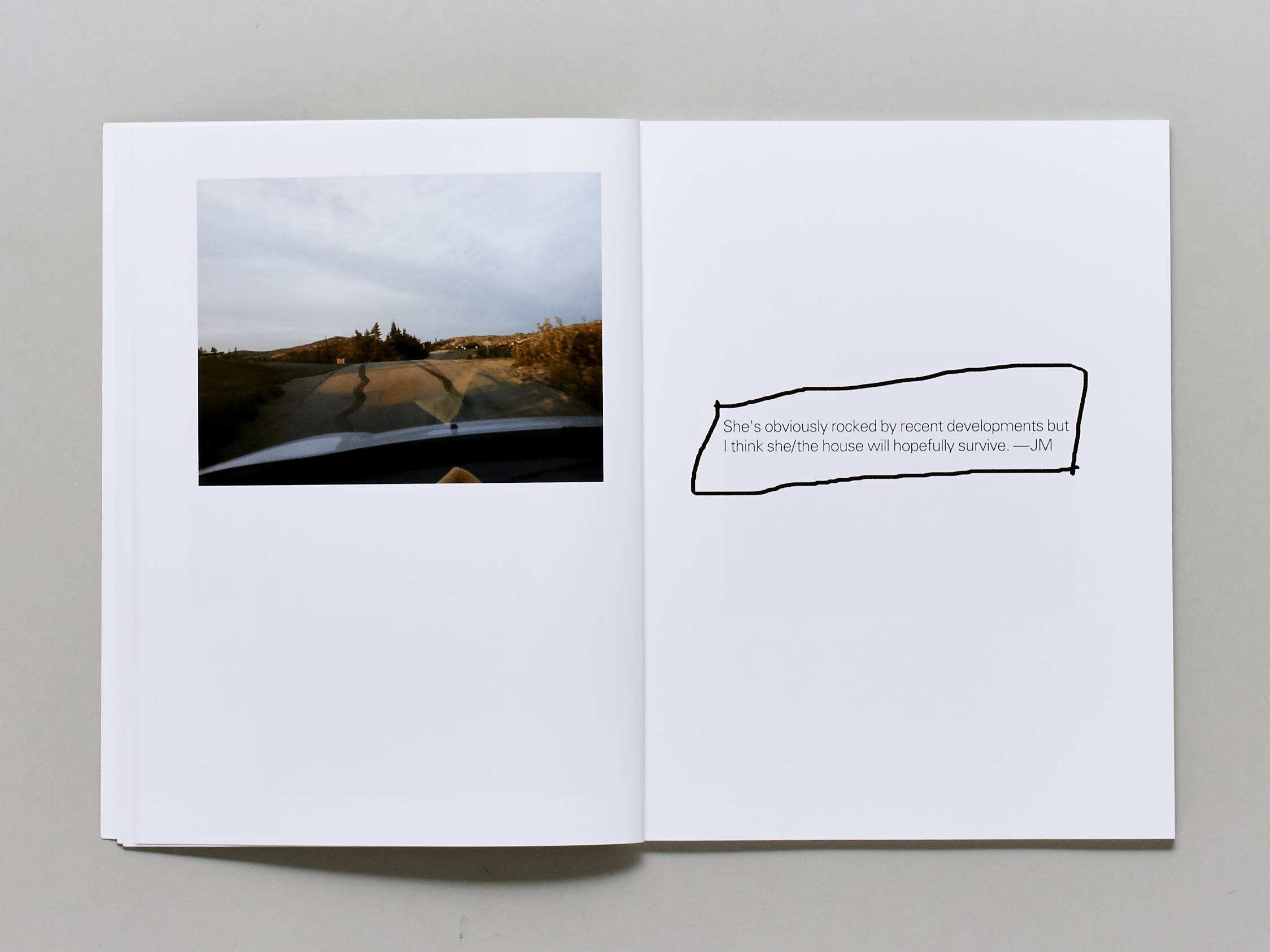 Real state, 2016, w/text by Eleanor Ivory Weber, published by Studio Operative
avaliable through Antenne and Motto >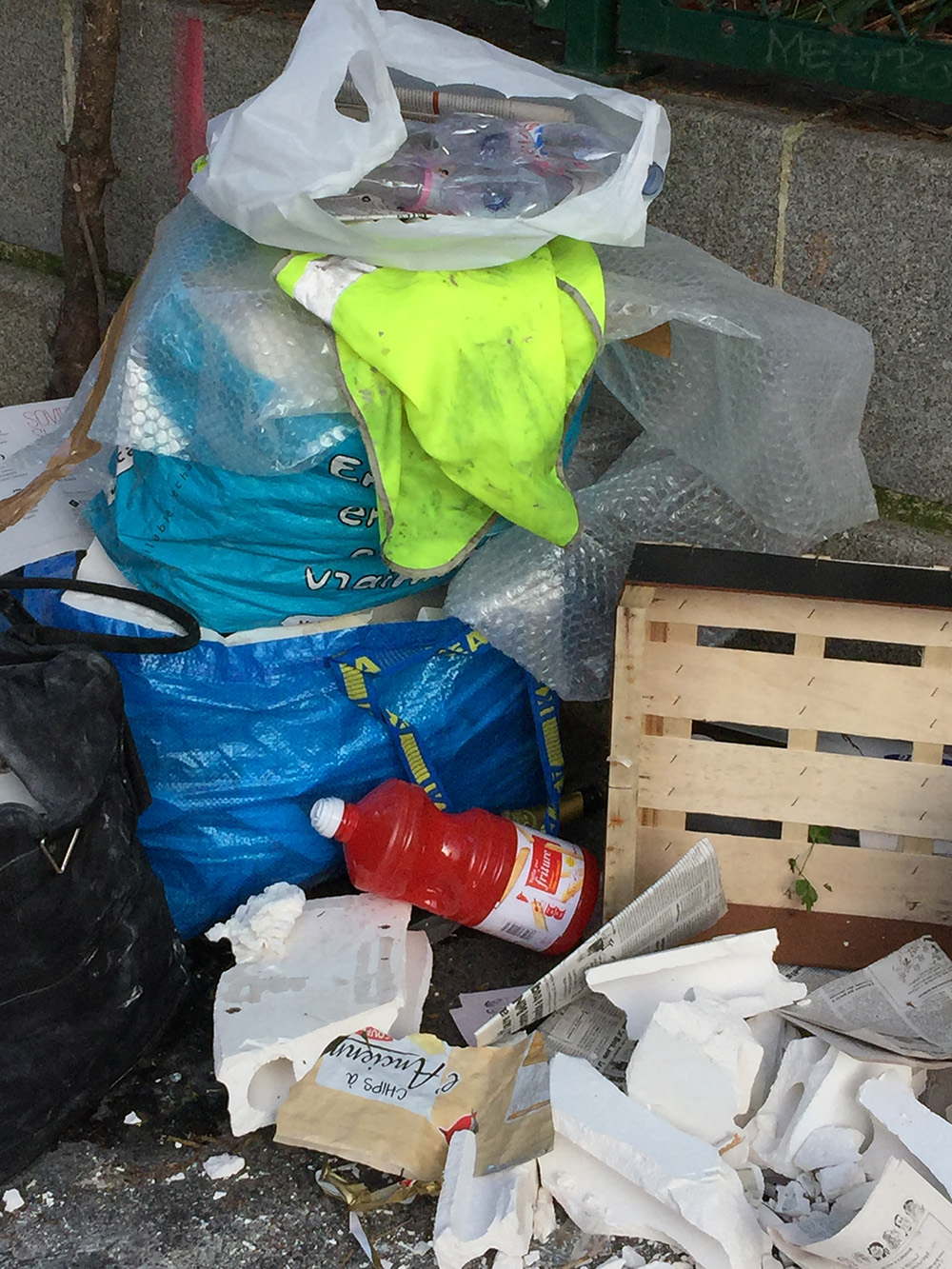 15-03-2017